A set of photos showing details from the effigies on the tomb of Sir Alexander Culpeper who died about 1537 at Goudhurst in Kent. The effigies are carved from wood which has then been given a coating of gesso, a white paint made from gypsum or chalk. This was then painted with bright colours.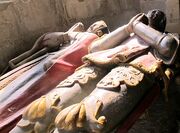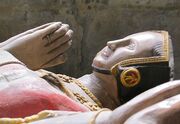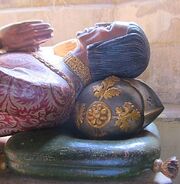 Subcategories
This category has only the following subcategory.
Ad blocker interference detected!
Wikia is a free-to-use site that makes money from advertising. We have a modified experience for viewers using ad blockers

Wikia is not accessible if you've made further modifications. Remove the custom ad blocker rule(s) and the page will load as expected.