Finally up to the twentieth century with all the many changes. Short skirts in the twenties and later women in trousers. Hemlines went up and down with the decades. Long at first then the flappers (like my aunt) with short skirts. Back to longer styles but those were soon halted by the war and women moving into factories and wearing trousers! Despite an attempt to re-feminise in the fifties, the sixties saw a return to the short skirt with the mini. Alongside all this were the counter-culture movements with the mods, the the floating styles of the sixties and the safety-pins of the late seventies. I'm too old to keep up with anything after that but the students at my university seem to revisit all those styles.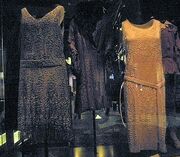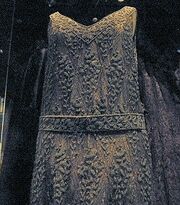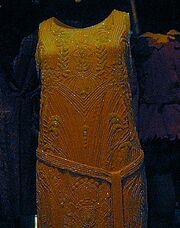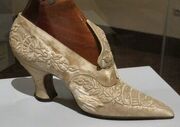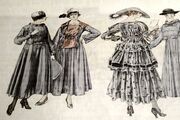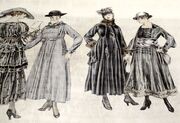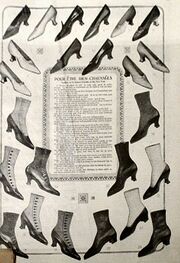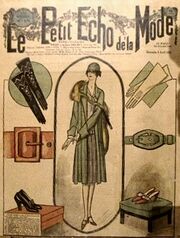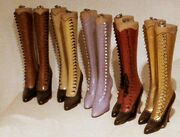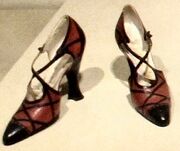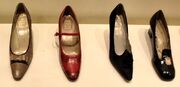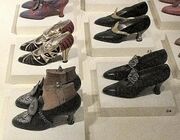 Subcategories
This category has only the following subcategory.
Ad blocker interference detected!
Wikia is a free-to-use site that makes money from advertising. We have a modified experience for viewers using ad blockers

Wikia is not accessible if you've made further modifications. Remove the custom ad blocker rule(s) and the page will load as expected.